Whether you've been knitting for years or just recently picked up a pair of needles, finding an exciting new pattern is always a delight. Today we will talk about eight different wearable knitting patterns that range from easy to intermediate in difficulty. Each of these patterns highlights a different stitch or technique that will glide across your needles. Below you will find a summary of each pattern.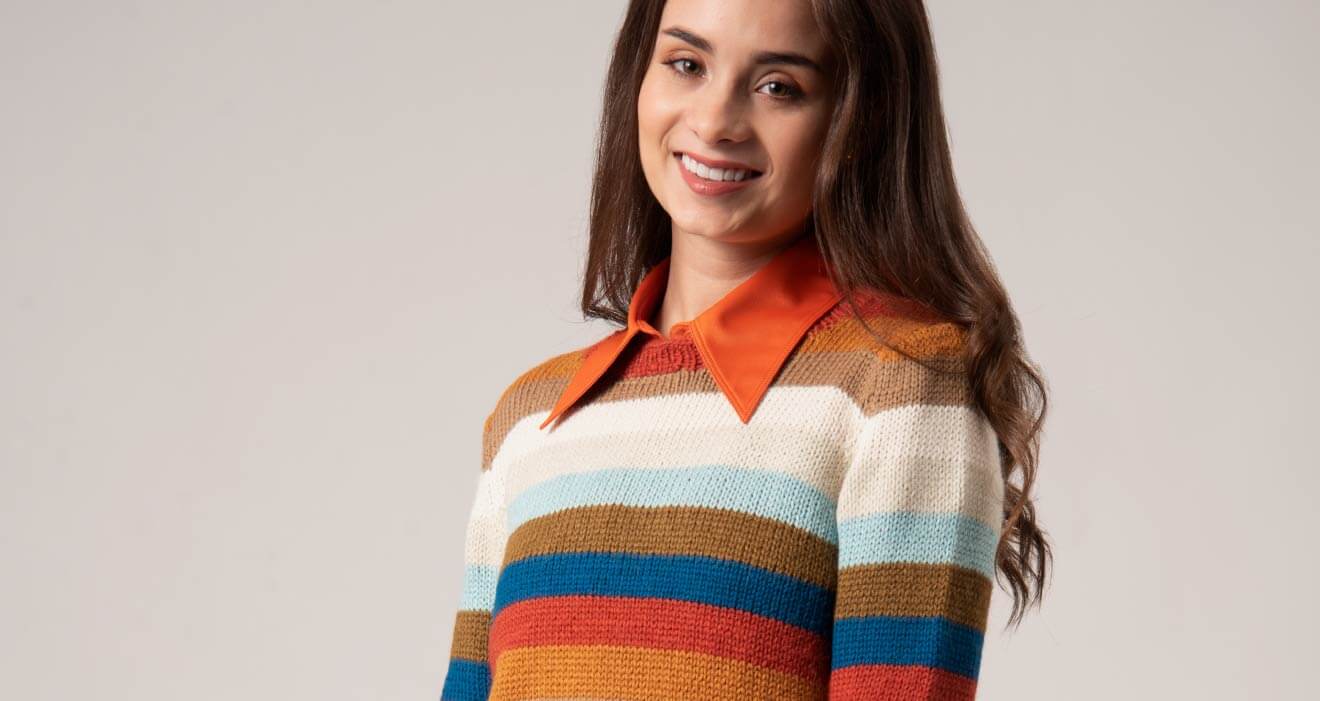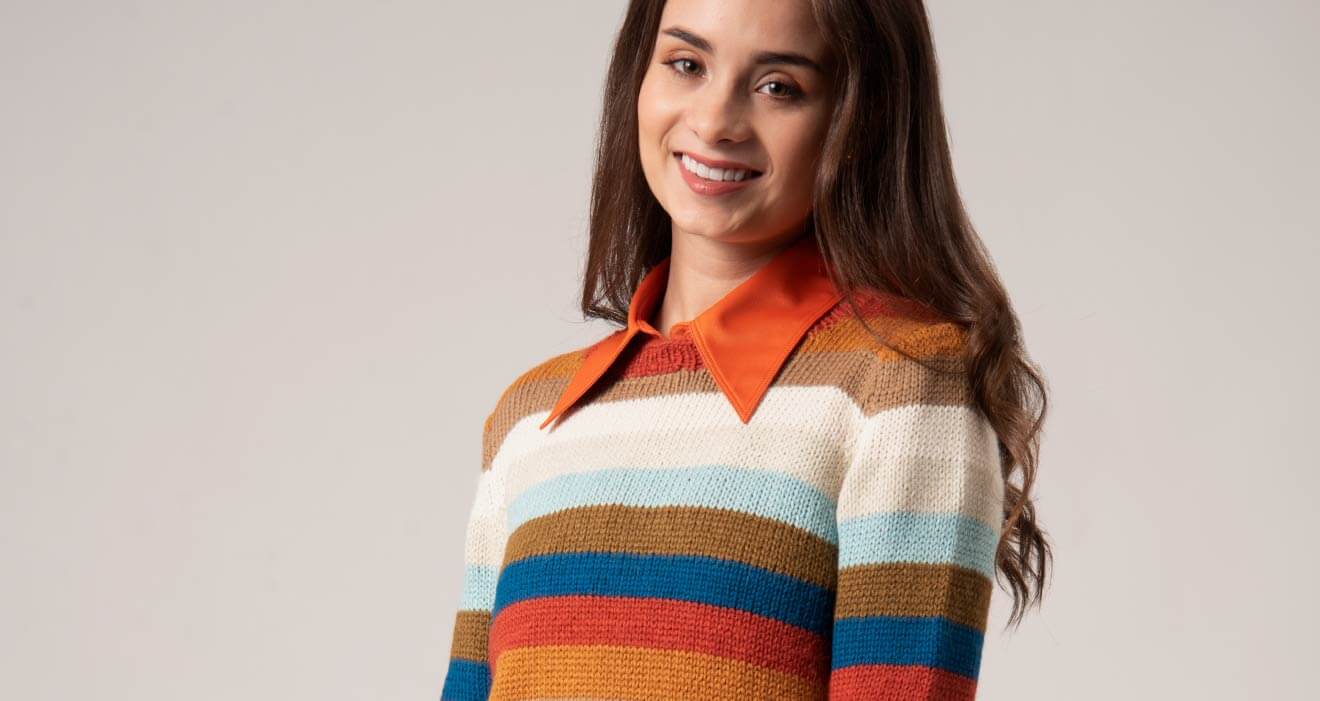 Abundance Crewneck
The Abundance Crewneck is a playful striped crewneck knit sweater worked flat and sewn together at the end. This pattern is meant for an intermediate knitter and uses both knits and purls to work up a colorful sweater with minimal shaping. The majority of this project is worked on US size 8 needles, except for the neckline which is knitted on US size 7 – 24" circular needles. The Abundance Crewneck's stripes are created using the stockinette stitch in eight different colors.
This delightful sweater would be an excellent option if you are ready to knit your first sweater. You should be comfortable with the following techniques: knits, purls, changing colors, picking up stitches, mattress stitching, increases and decreases. This pattern showcases four different yarns from Yarnalia's collection. Be sure to knit gauge swatches in each yarn to ensure perfect tension for a beautiful, evenly knit sweater.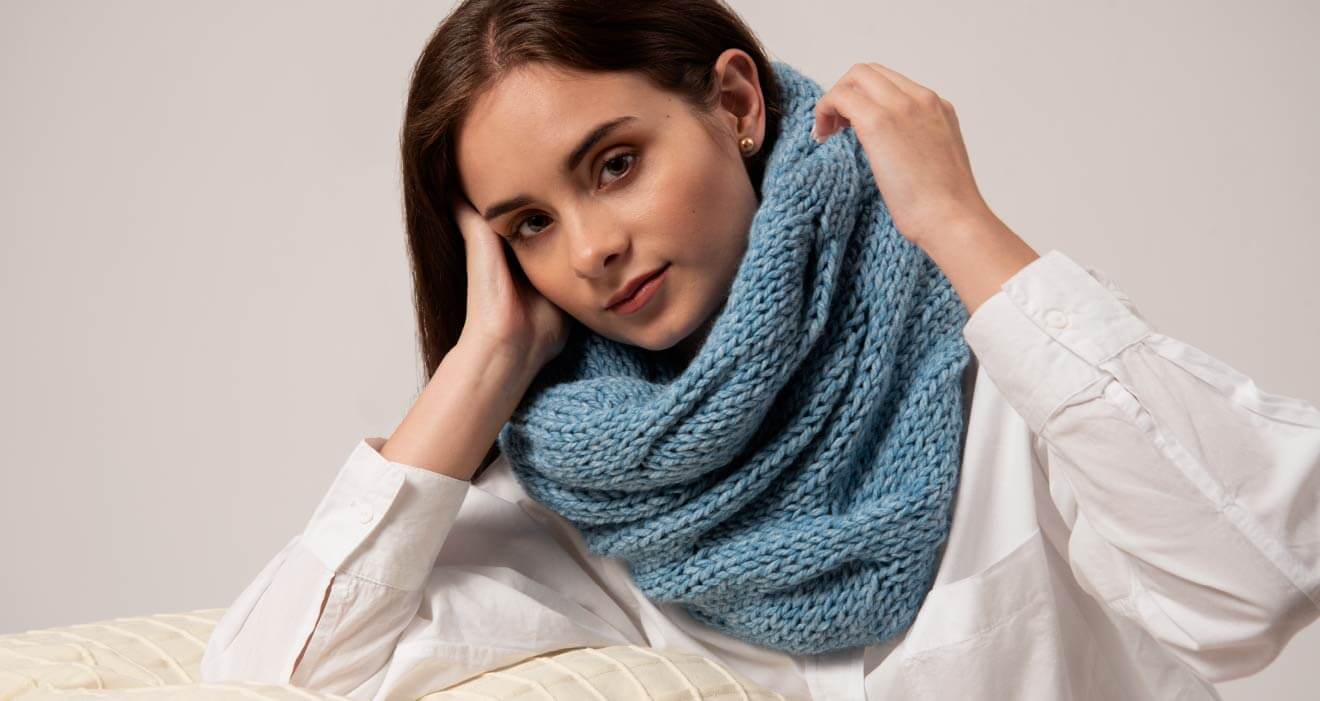 Bliss Cowl
The Bliss Cowl is a soft, cozy cowl knitted with bulky yarn. This project will knit up quickly using US size 13 needles and is a wonderful weekend project. This chunky knit cowl has cables creating a beautiful texture with the fluffy yarn in a dreamy ocean blue – but you can personalize it by using any of the colors from this beautiful color palette. This project is well suited to an intermediate knitter. To create this squishy cowl, you will need to be familiar with knitting cables, provisional cast on using a crochet foundation chain, and the Kitchener stitch.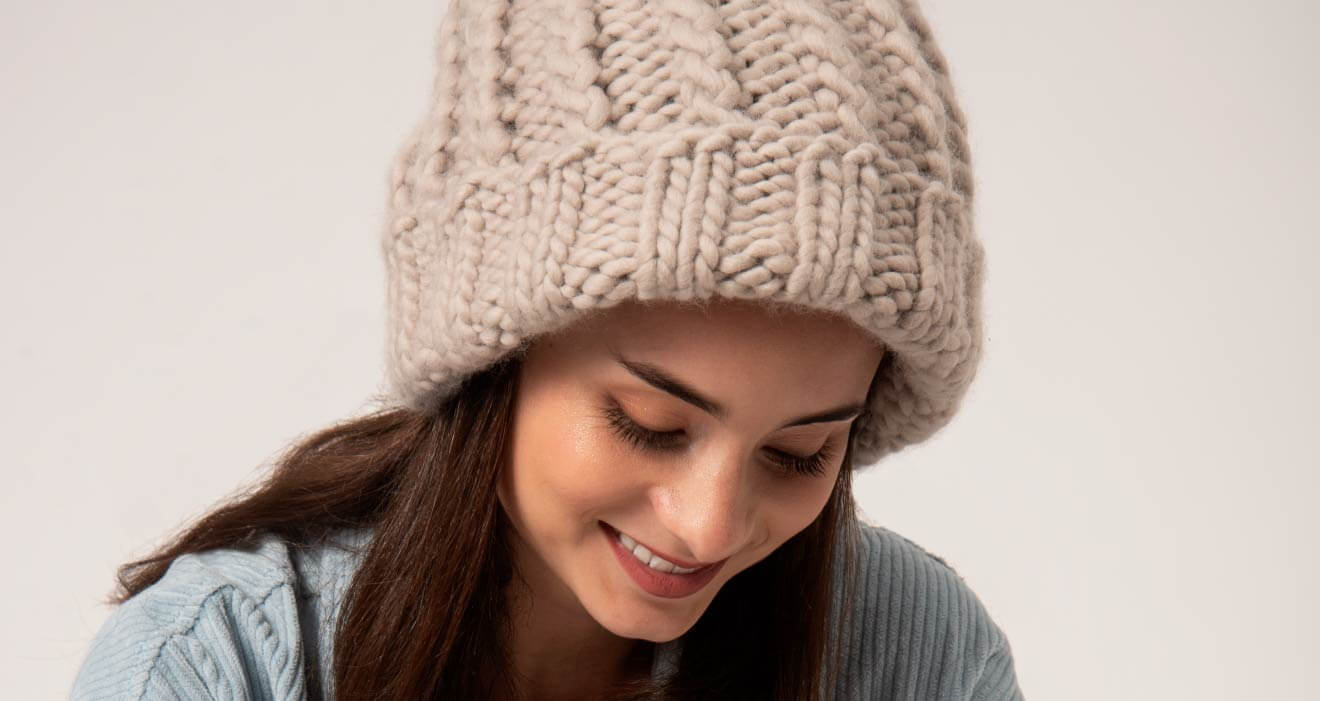 Felicity Hat
The Felicity Hat uses the rick rack stitch to create a beautiful twisted rib stitch for a fun variation on a classic knit hat. This hat uses soft, bulky yarn and US size 15 circular needles which means that it will knit up quickly! The rick rack stitch is a lot of fun because the playful texture is created by knitting the stitches out of order. This is a great pattern for an advanced beginner. The Felicity Hat has a folded ribbed brim and the pattern uses knits, purls, and some light shaping at the crown.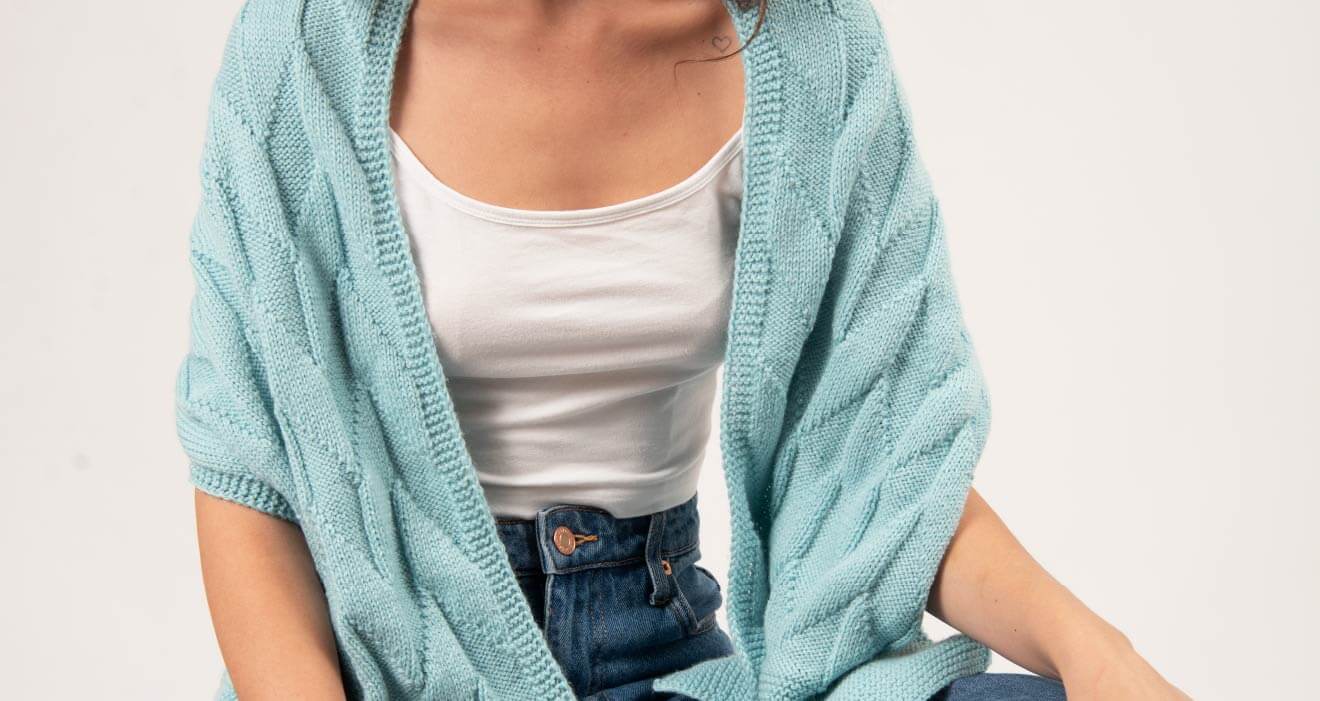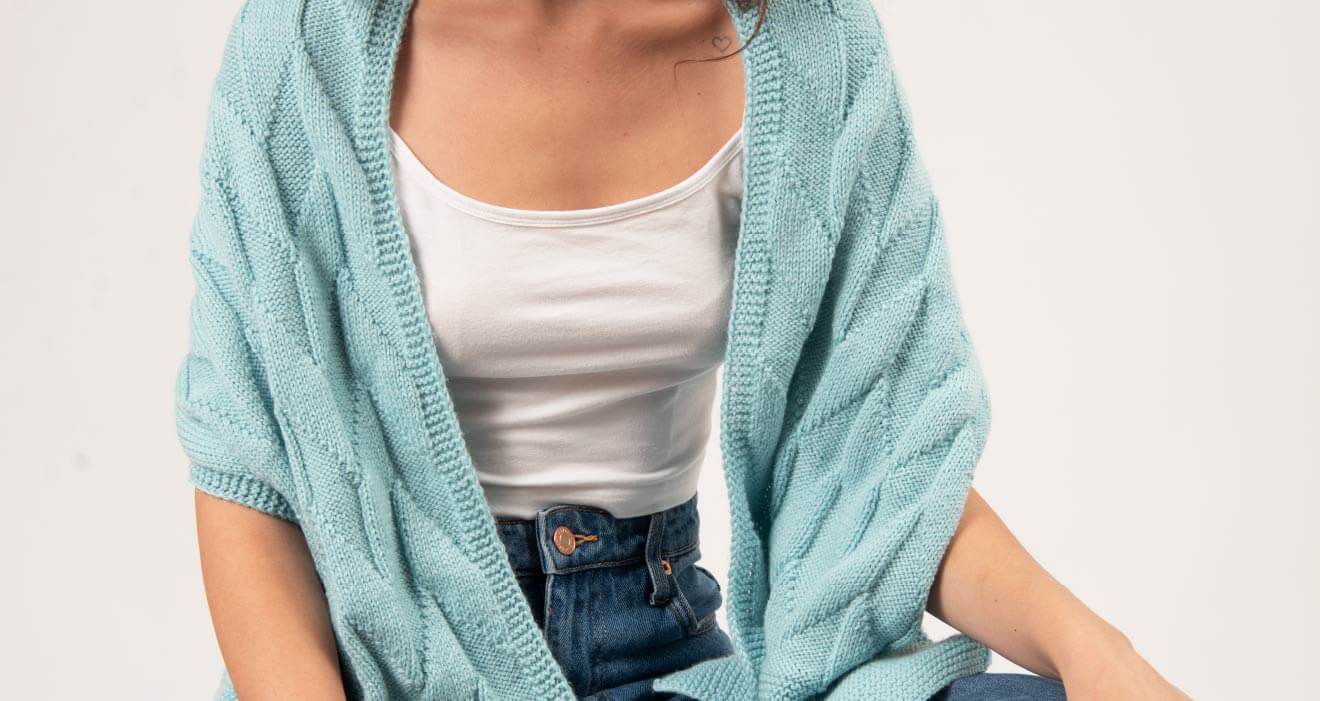 Glory Scarf
The Glory Scarf is a wide, warm knitted scarf using a textured herringbone pattern. This knitting pattern is meant for an advanced beginner who is comfortable following a chart to create a pattern. The Glory Scarf also slips the last stitch of each row. This technique creates a crisp selvedge edge stitch that compliments the clean herringbone pattern. To create this scarf, you will need US size 5" knitting needles and five Marvel balls of yarn in Dreamy Blue, or any other of the wonderful colors from our palette!

Grace Hat
The Grace Hat is a charming rib knit hat. This pattern follows a simple 2×2 rib stitch that is knit in the round. The Grace Hat is a great option for a beginner knitter that is comfortable with the rib stitch, decreases, and the three needle bind off technique. It is knit on US size 2 circular knitting needles so patience is required- as it is not a quick knit. The soft color variegation of the Stormy yarn is highlighted beautifully in this pattern.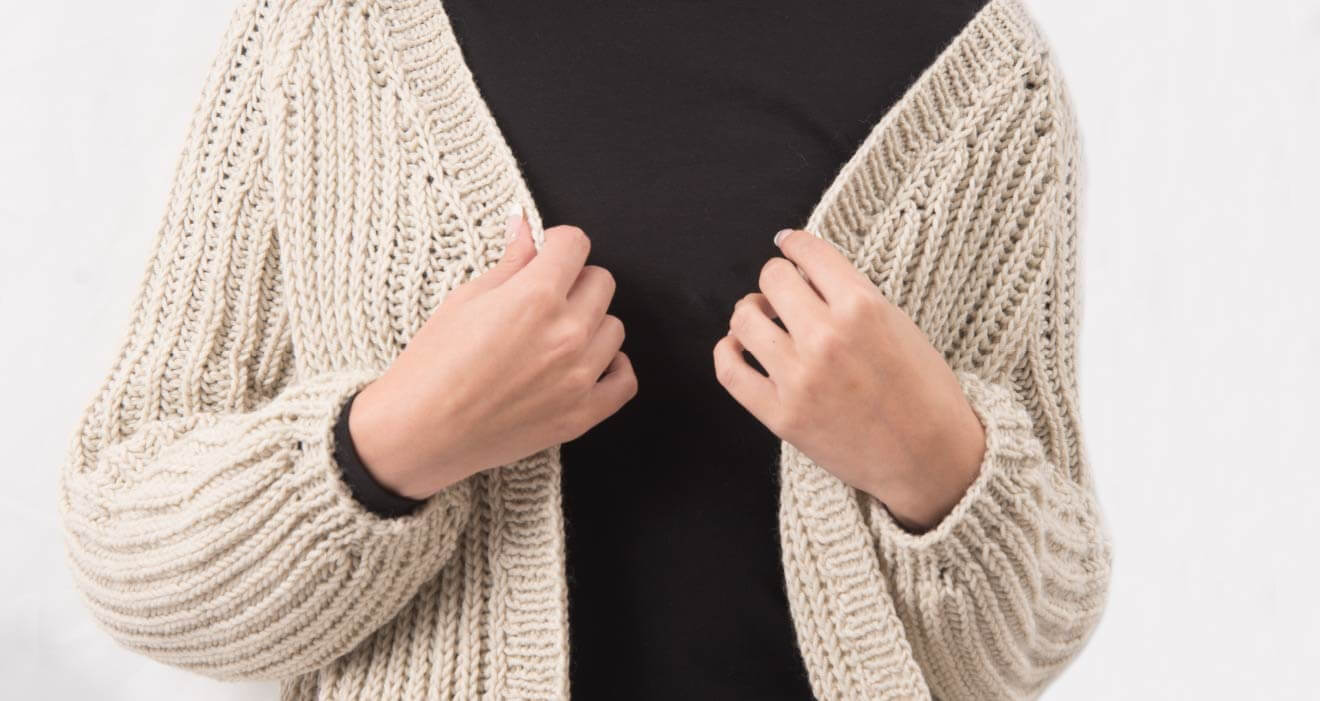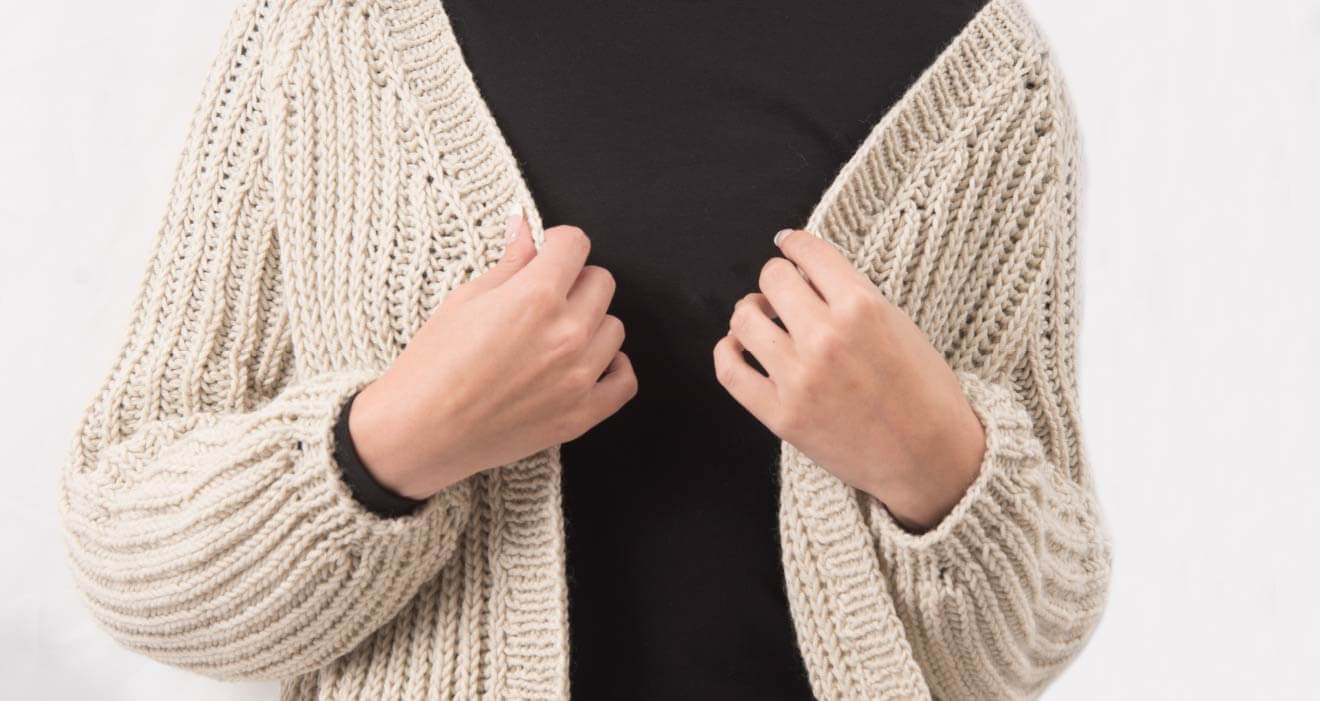 Limelight Cardigan
The Limelight Cardigan is a cozy, open front knit sweater created using the brioche stitch. This knit cardigan is soft and squishy because of the brioche stitch, making it wonderfully comfy to wear. The brioche stitch creates a very stretchy knit perfect for a garment. This pattern is worked flat, in five pieces.
To create this cardigan, you will need US size 8 knitting needles. This pattern is meant for an intermediate knitter. Knit a test swatch to practice the rhythm of the brioche stitch before diving into the cardigan. You should also be comfortable with rib stitches, picking up stitches, increases, decreases, and seaming together knit pieces. 
Panacea Pullover
The Panacea Pullover is a top down knit sweater that has sleeves attached seamlessly by picking up stitches after the body is complete. This sweater has a striking geometric pattern at the yoke and contrasting ribbing on the sleeve cuffs. This pattern is a good fit for an intermediate knitter that is comfortable with top down sweater construction and creating German short rows.
This sweater has a soft ease and gentle drape to it making it an effortless addition to your hand knit wardrobe. This pattern is created using both US size 6 and 7 circular knitting needles.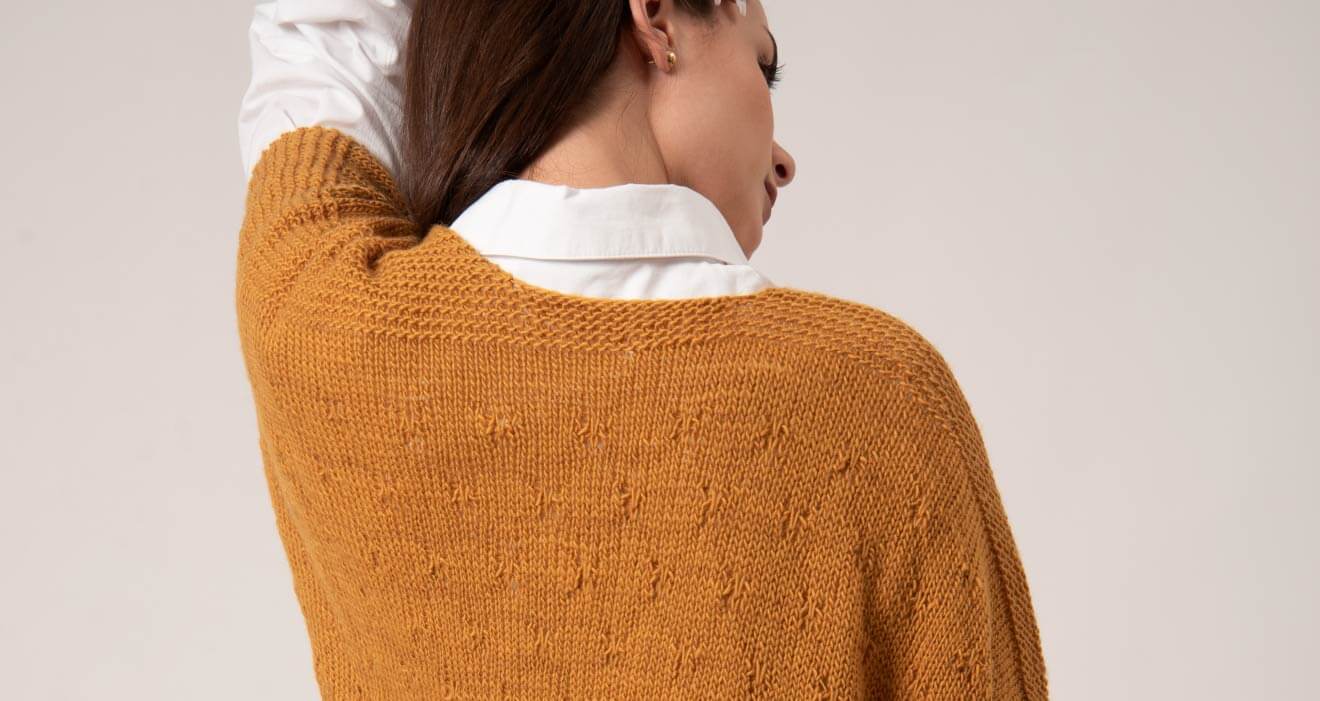 Solace Cardigan
The Solace Cardigan has an effortless ease that makes it a perfect top layer for a crisp spring day. The finished knit cardigan has a generous drape and is worked flat as a singular piece with the sides seamed up at the end. This simple construction makes it the perfect cardigan for a beginner knitter looking for an easy project. The beautiful butterfly stitch creates the illusion of a diamond. To create this cozy cardigan, you will need US size 7 knitting needles. You should be familiar with using the mattress stitch, picking up stitches, and the cluster drop stitch.