We are creators of affordable, high quality yarn designed with knitters in mind. From planning your project to casting off after the last stitch, our goal is to make the knitting process knot free. Our yarn comes in a variety of fiber contents, colors, and weights ready to be used in your next knitting project. Yarnalia also has a full range of companion patterns to inspire you no matter your level of knitting experience.
We hope that when you grab your computer and pull up Yarnalia's website, it feels like a warm, cozy evening with a friend. We hope that when you brew a cup of tea and settle in for the evening to knit, you unwind with Yarnalia. You can feel confident knowing the yarn you are knitting with was made by experts. Here on our website you'll find a wealth of information from those experts about knitting, fantastic and affordable yarn, and clear, well-written patterns.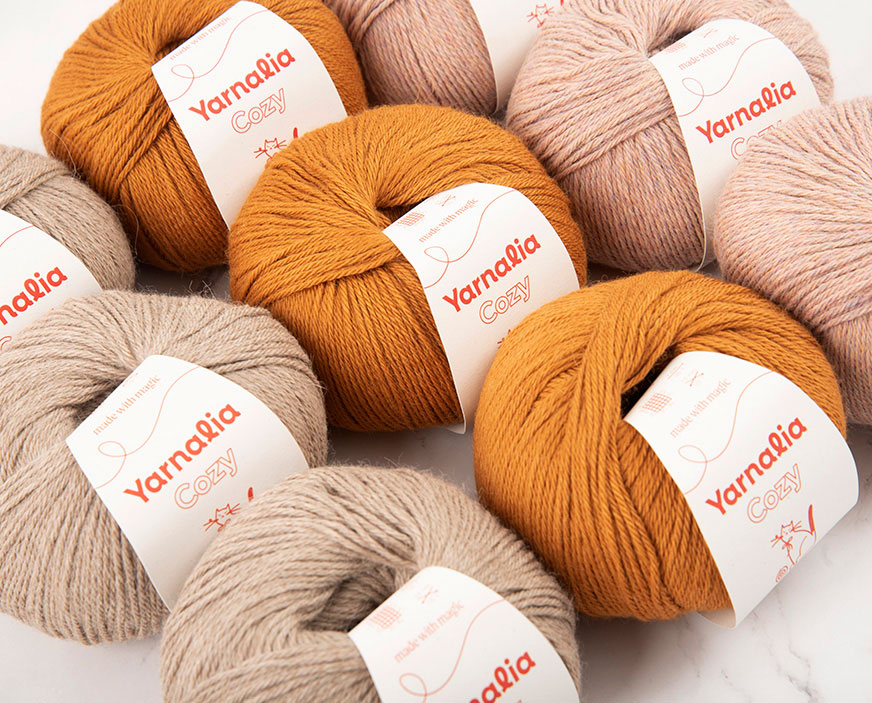 We hand select each fiber blend to bring you the creme de la creme of yarn. With our expert logistical know-how, you can rest assured your shipment will arrive quickly and in good condition.

Our beautiful fibers inspire you to explore new weights and yarn compositions, allowing you to discover the perfect blend for any project you dream up.
THE JOYFUL FEELING OF A QUALITY YARN
A luxuriously soft yarn is a perfect match to your colorful creative expression. We invite you to create your masterpiece while we take care of the rest!

Take pride in your yarn supplier. Our trusted mill has been in fibre for generations. We support ethical farming and sustainable practices.