Chunky
Chunky weight yarn is a true heavyweight yarn perfect for knitting up quick and cozy gifts, blankets, and sweaters alike. Chunky weight yarn has many names and is also known as double knit (UK), 12-ply or 16-ply (AUS), size 5 yarn, craft yarn, and rug yarn. Accessory knitting and chunky yarns are the perfect pair! You can finish a stack of hats or cowls in a weekend of knitting with a bulky weight yarn. We love a bright, chunky hat with a full, round pom-pom for crisp winter days!
Chunky yarns can be constructed in many ways, although there are a few more common found ply constructions. Heavier weight yarns really shine in the single, 2-ply, and 3-ply constructions. Keeping the ply structures simple allows for a more round, lofty, and soft yarn. Chunky weight yarns can range from 100-130 yards per 100g skein.
Chunky weight yarns are great for beginner knitters, as it's easy to see your stitches very clearly on the needles.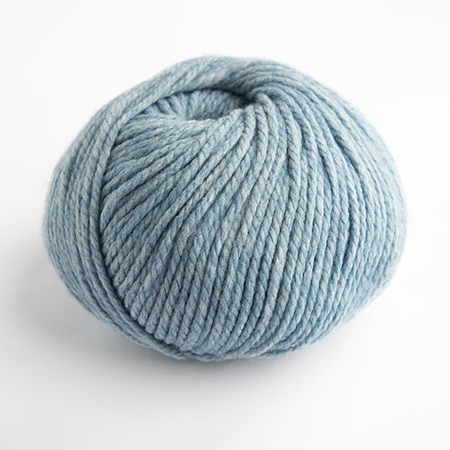 Filter
Showing the single result