Sport weight yarn is a lightweight yarn that is thicker than fingering/sock weight yarn and lighter than DK weight yarn. This lightness makes it an excellent option for projects like warm socks that retain their detail while working up quicker than sock weight yarn. Sport weight yarn is commonly called size two yarn, fine yarn, 5 ply yarn (AUS), or baby yarn. Sport weight yarn is frequently used in patterns that call for six stitches per inch and 4-5 single crochet stitches per inch. However, sport weight yarn has enough body to be knitted on larger needles to create lacy garments with a soft, flowing drape.
WHEN TO USE SPORT WEIGHT YARN
Sport weight yarn is an excellent beginner-friendly option for your first pair of socks because the larger size knits up more quickly than sock weight yarn while still retaining the thinner quality of socks. Sport weight yarn is also called baby yarn because it is typically very soft and feels lovely against the skin. This makes it an excellent choice for knitting tiny sweaters and hats for the toddler in your life. Sport weight yarn is also a great choice for warm shawls and cozy gloves that will get a lot of use during the winter months.
MEET MARVEL YARN
Marvel yarn is our sport weight yarn. This light and soft yarn is made of 60% superwash wool, 20% acrylic, and 20% nylon. Marvel yarn comes in 12 different colors, and its blend of fibers creates a soft and durable yarn, making it an excellent choice for clothing as it is easy to care for at home. Our Marvel yarn comes in 50 gram balls with 164 yards per ball. This small size is perfect for a striped project, as you can change colors when the ball runs out.
COMPARISON
Let's compare the yarn width of Marvel to Wooly, Skylark, and Stormy. Here the Marvel is the far left yarn, and you can see the light and airy quality of the fiber. To the right of Marvel is Wooly, our worsted weight yarn. You can see how the yarn is both heavier and thicker than the Marvel sport weight yarn. To the right of Wooly is Stormy. Stormy is a fingering weight yarn, which is thinner than Marvel but has a similar feel because they are both plied yarns. The last yarn, on the far right, is Skylark. Skylark is also a fingering weight yarn, like Stormy, but it is a single-ply yarn. This is lighter and thinner than the sport weight Marvel and will have an airier feel when knitting with it.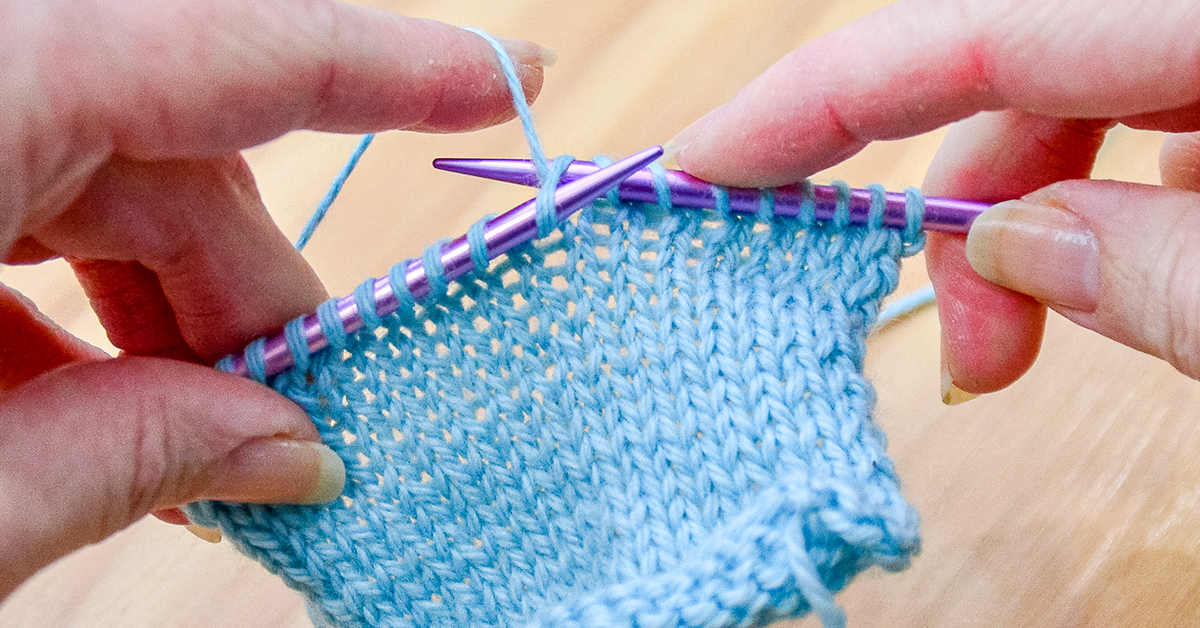 NEEDLE AND HOOK SIZES FOR SPORT WEIGHT YARN
This swatch was knitted using size 6 needles, the commonly recommended needle size for sport weight yarn. It is always a good idea to knit or crochet a swatch before beginning a project to ensure you have the correct gauge before creating your garment. For crochet, sizes 4-6 (E-G) are all good options for crocheting with sport-weight yarn. If you are following a specific pattern, it should have a particular size recommendation to guide you in choosing the right needle or hook size.
RECOMMENDED PROJECTS
Here are Yarnalia, we create projects designed with our yarns in mind! Right now, we have two different patterns that showcase Marvel, our sport weight yarn. Our Abundance Crewneck is a striped sweater that uses Marvel yarn in combination with Cozy, Wooly, and Wonder yarn. This sweater is an intermediate level project and a great way to dip your toes into color work.
Our Glory Scarf uses Marvel yarn exclusively. This project creates a large, warm scarf that can also be used as a shawl. The Glory Scarf is an advanced beginner project that features a herringbone pattern to create visual and textural interest. This project has a tighter knit, using size 5 needles to create a warmer finished garment – perfect for keeping you cozy in the cool winter months!